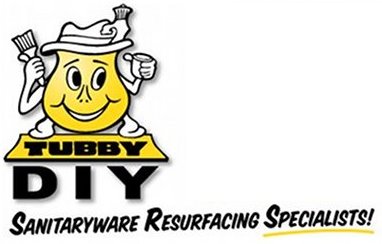 The Tubby DIY Kit contains everything you need to fully resurface your bathtub or bathroom sanitaryware in the colour of your choice inturn saving your money and time by 75%. Don't replace your Sanitaryware instead Resurface it. It's easy to resurface your bath and much less hassle! No re-plumbing, no re-tiling, mess, no fuss - just a shiny new bath! A perfect solution for a great result on a small budget.
Whether you are a seasoned DIY (Do it youself) expert or a complete novice, Tubby's user friendly, six stage approach will have you away within minutes. You may also avail this service from trained dealers across the country. Kindly contact us and we shall be glad to find and assist you with an applicator close to your location.
Easy to use, versatile and cost effective, the Tubby DIY kit allows you to resurface your bath in only 3 hours and once the material dries and hardens your bath will be ready to use after just 48 hours. No re-plumbing, no re-tiling, no-mess, no fuss, just a shiny new hard wearing coat in the colour of your choice! And if you have any questions along the way, rest assured you can contact us for advice and tips!

Tubby is a durable two-part epoxy-based coating specially formulated for use on porcelain, acrylic, cast-iron, fibreglass, pressed steel, cultured marble and ceramics so you can use it on baths, sinks, toilet exteriors, bidets and even tiles. Because of it's special properties Tubby is undoubtedly one of the best bathware resurfacing and tile painting materials on the market. With TUBBY DIY you can transform your entire bathroom suite for relatively little expense!

Our proven formula works on worn, discoloured or badly stained surfaces - saving your money on the cost of replacement. If you really want to get creative you can use the kit to give washing machines, fridges, dryers or freezers a hygienic, 'as new' finish!

1 Kit = 1 Bathtub or approx 4 sq.m

The kit contains enough material to effectively cover a standard-sized bath with two coats, so one kit per bath is all you need.
| | |
| --- | --- |
| Tubby has been stringently tested by the National Standards Authority SA for resilience, long term adhesion and safety. It will not crack on contact with very hot water, resists discolouration and is safe to use as it contains no caustic substances. The real test has been in homes, hotels and B&B's across the world and our material has been proven many thousands of times over since the 1980's. Its durability and finish are second to none so provided you carry out the correct preparation, Tubby will last for years to come. | |
Coating
Hardener
Roller Handle
Roller Heads
13mm Paintbrush
10mm Masking Tape
Plastic Bags
Paint Tray
#120 Abrasive Paper
Paint Stirrer
Special Cleaning Powder
Cleaning Pad
Gloves
Dust Mask
Instruction Leaflet
EXPERT TIPS, SUPPORT & ADVICE BY PHONE OR EMAIL